For FREE Counseling
Text or call (909) 702-1895, or e-mail: counseling@alwaysananswer.org

Are you suffering emotionally? Do you get angry, frustrated or depressed as the result of problems in relationships? Are you baffled as to why others act the way they do? Do you believe in the Lord?

Always An Answer Counseling is a unique, truth based alternative to secular counseling, with over 40 years of experience. We specialize in helping believers regarding relationship, marriage and parenting issues.

COUNSELING SERVICES:

We offer truth based, free counseling services for individuals, couples and parents for all types of problems including but not limited to: family issues, relationships, marriage, parenting, domestic violence, substance abuse, anger, depression, grieving, fear & anxiety, child protection and child custody.

Classes and presentations on the following subjects are available to any interested group:


RELATIONSHIPS
"God's Secret Formula For Pain-Free Relationships"
Learn the root cause of all relationship problems as well as God's fool-proof cure. When applied, God's secret formula will free you from hurt feelings, anger, frustration, guilt and depression in regard to relationship and family issues. It allows you to see past situations clearly and guarantees problem-free relationships for the rest of your life! (read more at bottom of page)


MARRIAGE
"God's Design For Marriage"
The focus is on the perfect marriage for the same reason Secret Service Agents study only real money when being trained to spot its counterfeit. When you know God's design for marriage, it's easy to see how to make yours better.

PARENTING
"Ask, Do, Choose; God's Three Keys To Easy Parenting"
Learn the simple yet all important keys to proper communication, responsibility and discipline. The principles shared work with children of all ages; from toddlers to teens and from eliminating the "Terrible Twos" to instilling responsibility and accountability in young adults. When applied, these key principles can only produce positive results and problem free parenting.

FEAR & ANXIETY
"What God Wants Us To Know About Fear"
Learn God's definition of fear and the three things He wants us to know about fear; that allowing fear to determine our behavior is a choice, that fear does not diminish the power of the truth and that God allows the things we fear the most to
come between Himself and us.

THE GREATEST GIFT OF ALL!
"The Mystery Of Eternal Life"
The world (including religion) tells us we all must die, yet Jesus said those who believed in Him would "never die". So do we or don't we have to die? Find out how eternal life really works; how the Lord says it works and how God's greatest gift
requires the greatest act of faith.


CONTACT US:
counseling@alwaysananswer.org
(855) 702-1895
Always An Answer Counseling Center
205 N. Stephanie Street, Suite D-141
Henderson, NV 89074

COUNSELING FEES
Our services are free of charge; we accept donations only.
Donations can be made at: PayPal.com, to bloodidit@yahoo.com
"The truth by its very nature can never be sold"
​
ABOUT US: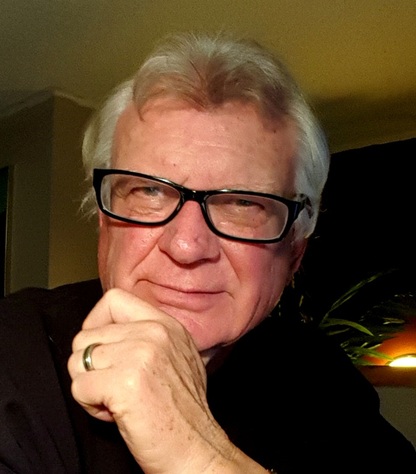 ​​Counselor & Teacher Kenny Youngblood

"All things work together for good to them that love God, to them who are called according to his purpose" (Romans 8:28)

"The reason we have painful situations in our lives is because the Lord loves us. He wants us to come closer to Him because He knows that He and He alone has what we need; that He has for us the peace and joy that surpass all understanding. He also knows how stubborn we are and that He has given us a free will; we do not have to look to Him if we don't want to and He will never force Himself upon us.
So He allows us to suffer that which we see as painful situations so that we might realize we are lost without Him, abandon our foolish pride and seek His help. What we look at then as 'bad things' in our lives are in fact opportunities; opportunities to glorify God and be healed. And, the worse the situation the greater the opportunity".
- Kenny Youngblood

Kenny's journey toward God began in Rosemead, California in 1951, when, at age six, he was "shown things" he knew were true, but had no idea who was showing them to him.
At age thirty and at a low point in his life (as the result of his own struggles with relationships) the Lord supernaturally intervened. "He showed me the exact same things I had been shown as a child, but this time they were live and in '3-D'. For a few split seconds, He let me see others as He sees them; He let me see who they were spiritually".
The experience instantaneously freed him from his emotional bondage and planted within him the desire to help other believers. Equipped with what he'd been shown, Kenny founded "Always An Answer" (A Free Counseling Ministry) in 1977, which specializes in relationship, marriage and parenting issues.

Introduction To God's Secret Formula For Pain-Free Relationships

"The kingdom of heaven is like a treasure, hidden in a field, that a man
finds and hides. Then because of joy he went and sold all that he had
and bought that field" (Matthew 13:44)

The most important things in life are relationships. It is within them that we not only find our friends and our lovers, but our enemies as well. It is also through a relationship that we find our salvation. Relationships bring us the greatest rewards as well as suffering; they take us to the highest highs and drop us to the lowest lows. And yet we are taught very little if anything about this most important and seemingly complex subject. Our parents don't tell us much and we learn even less in school, at church or in college. When it comes to relationships, we are pretty much on our own and left to learn 'the hard way'.
This book not only explains everything we need to know about relationships, but contains the only fool-proof formula for freedom from emotional pain in regard to relationships; freedom from the anger, hurt feelings, frustration, guilt and depression we've all experienced at one time or another. This formula is in fact the 'map' to the hidden treasure of which Jesus speaks; the way to the truth that indeed sets us free!
The good news about the formula is threefold. First is that it is of God; it wasn't dreamed up by me or anyone else. As such, it is perfect and its application can only generate positive results. Second is that the understanding of the formula fully explains why we had problems in any and all past relationships (including and especially those with our own family), and third is that the application of the formula not only frees us from emotional pain in current relationships, but will insure pain-free relationships for the rest of our lives!
The not so good news is that the most important things we need to know about relationships are invisible; God's Secret Formula For Pain-Free Relationships is based on that which is invisible and spiritual. And, because Jesus tells us there are only some who have "ears to hear" (that which is spiritual), only those few will understand or even be interested in the contents of this book.
Consequently, the world (including 'religion') is oblivious to this formula. It is not taught at any seminary, found in any college curriculum nor the subject of any sermon. Thankfully however the Lord did not leave us alone to fend for ourselves until his return, but rather left with us the Holy Spirit. Jesus called Him "The Comforter", and said that He would "guide (us) unto all truth". And so it is that through the Holy Spirit's illumination of the parables of Jesus, that God's life-changing 'secrets' are revealed; where "those things kept secret from the foundation of the world" are made known (Mathew 13:35). God's Secret Formula For Pain-Free Relationships is not only one of those things "kept secret", but is the greatest secret of all!
Once our eyes are opened, the scriptures that pertain to this formula literally jump off the pages! Hiding in plain sight, they verify everything we need know. If you are among those blessed with ears to hear and would like to be free from emotional struggles, this information is God's priceless gift to you!
Some years ago after counseling a married couple, the husband called back the next day to tell me how much the session had helped them. He went on to say however that at first he thought we were "way out in left field", but that, by the time we finished, we had circled in tighter and tighter until we were in fact right down to "where (they) were".
And so it will be in reading this book; we're going to start with the broadest of definitions and cover every base. So please don't skip ahead as the material in each chapter is essential to fully understand that which follows. I guarantee that the questions you will have along the way will be answered; God's Secret Formula is complete and it is perfect!
There are however two disclaimers: First, and because the truth can only be made known to us by the Holy Spirit, is that this book at best is a tool through which the Holy Spirit might work, and the reading of it alone does not necessarily guarantee enlightenment. Second is that the understanding and application of God's Secret Formula will free the person who applies it from further emotional pain, but it will not necessarily 'fix' or 'save' relationships (as that requires the desire and enlightenment of both parties).

To learn the formula or to make an appointment in the Las Vegas area,
call 855-702-1895, or email Counseling@AlwaysAnAnswer.org.




---